Offices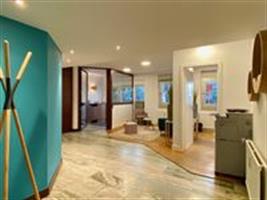 Offices
1190 FOREST
Price : 295.000 €
Molière, bright offices of ±130 m² renovated in 2018 on the ground floor of a building from 1970 with possibility to acquire 3 outdoors parkings (25.000€/parking), located on the prestigious Avenue Molière between Albert and Brugmann. It consists of a spacious entrance hall with waiting room overlooking an open kitchen and a hallway that leads to the parking, 4 large offices of ±18, 17, 16 ...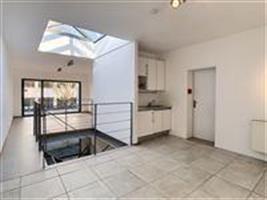 Offices
1050 IXELLES
Price : 395.000 €
Ixelles, in the heart of the lively district of the university, inside a seductive contemporary architectural ensemble, beautiful offices of ±127 m² renovated in a very refined style developing on two floors. On the ground floor, beautiful office space in "open space" of a surface of ±90 m² with access to a private terrace of ±10 m². The first floor is divided into an office of ±20 m² with...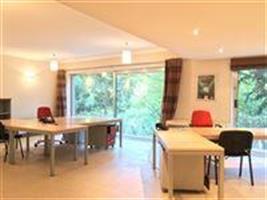 Offices
1180 UCCLE
Price : 600.000 €
Uccle - DE FRE, offices of ±260 m² renovated in 2011 and surrounded by gardens. The offices are located on the ground floor of a residential building on Avenue de Fré, in a quiet and green area, close to shops, public transport (bus and tram) and Shopping de Fre. The offices is currently divided into 6 rooms of different sizes that can accommodate up to 20 people and include a fully equipped ki...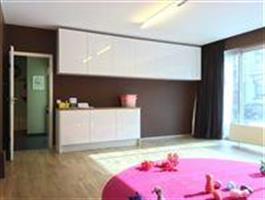 Flat
1180 UCCLE
Price : 700.000 €
Churchill/Cavell, a spacious plot of ±255 m² currently occupied as a creche with 2 terraces of ±10 m² each, located on the ground floor of a well maintained 1960 building. It consists of an entrance hall with cloakroom and wc, 3 offices of ±30, 25 and 20 m², 3 offices to the rear of ±40, 30 and 30 m² with access to the terraces, a kitchen, a shower room (shower, washbasin, wc), a separate ...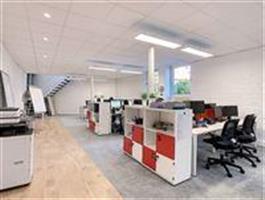 Office building
1000 BRUXELLES
Price : 790.000 €
Schuman, in the heart of the European district, offices on 3 levels of ±231 m² renovated in 2018 located between Square Ambiorix and Schuman in a rear house connected by a courtyard. Large and functional open spaces. Current composition: 3 large open spaces and an open kitchen. Double glazed frames, new collective gas boiler and roof in good condition. RU: front building: single-family house, at...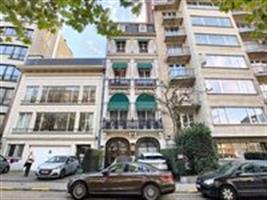 Office building
1180 UCCLE
Price : 2.700.000 €
1
Avenue W. Churchill, magnificent office building of ±800 m² on 6 levels with a garage, two parking spaces and a garden built in 1913 by the architect Hubert Marcq located near the Bois de la Cambre and the Place Brugmann. It consists of a prestigious entrance hall, a superb central staircase, preserved period features, moldings, high ceilings, parquet floors, marble. Luxury building composed of ...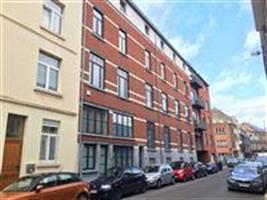 Offices
1020 LAEKEN (BRU.)
...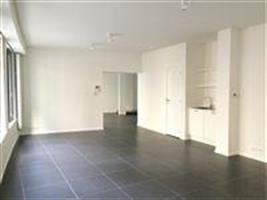 Exceptional situation - new offices for sale!
1050 IXELLES
Ixelles, LOUISE / TOISON D'OR, superb office space of ± 90 m², completely furnished with taste and ready to use, located on the ground floor of a new building. It is divided into two parts of ± 30 m² and ± 40 m² with a fully equipped kitchen with a sink, a refrigerator and a storage, a separated toilet and a shed. Ideally located in the heart of Brussels, close to shops and public transport ...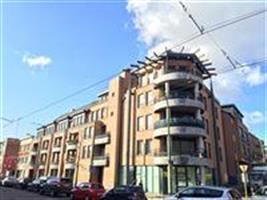 Uccle - STALLE - Beautiful commercial space of ± 280 m2 CASCO solded, also possibility for offices or professional services. Conveniently located on the corner of a busy street and surrounded by a large number of homes and shops, this location is developing a south facade of ± 25 meters which ensures an optimum visibility and is extended by a small private garden to the rear. It is located in th...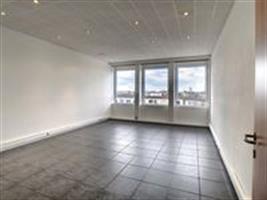 Avenue Louise, bright office area of ±125 m² located on the top floor of 8 of a building very well maintained and oriented Southwest with a magnificent panoramic view. The surface is currently divided into 3 large offices of ±27, 27 and 17 m², a separate kitchen, 2 toilets man and woman and a large dry cellar. Possibility of reorganizing the space according to your needs (no load-bearing walls...